Welcome to Our Isuzu and Fleet Service Departments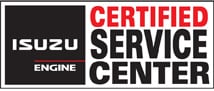 At North Valley Isuzu Trucks, our highly qualified technicians are here to provide exceptional service in a timely manner. From oil changes to engine and transmission replacements, we are dedicated to maintaining top tier customer service, for both New and Pre-Owned truck buyers! Allow our staff to demonstrate our commitment to excellence.

We also have a fleet service department to take care of all your TOWING and MOBILE fleet service needs.

North Valley Fleet Services, Inc. can do your PM's while your employees are in a meeting or busy doing other duties, instead of waiting at a garage, saving you money.

North Valley Fleet Services provides full service and customized services to meet your business requirements. We offer innovative fleet maintenance solutions to improve fleet availability, safety and life expectancy while reducing operating and maintenance cost. Our highly trained work force and proved management practices help our clients stay compliant.